How is the electrical industry in Canada?
The electrical industry is one of Canada's most important and popular industries, which is expected to grow even more. A survey about the industries in Canada expresses that the electrician market has increased faster than the overall economy over the past five years.
This industry closely relates to the construction industry as residential and non-residential buildings need electricity, and electrician demand increases for electrical services, infrastructure projects, and so forth. Moreover, repairing and fixing electric systems are demanded regardless of construction investments.
According to IBISWorld, the market size of the electrician industry in Canada is projected to be $24.7bn in 2022, based on the revenue data. It means that the estimated growth rate of this industry in 2022 is about 2.5%. Furthermore, the market size has grown 3% per year on average since 2017, which shows the promising condition for this market.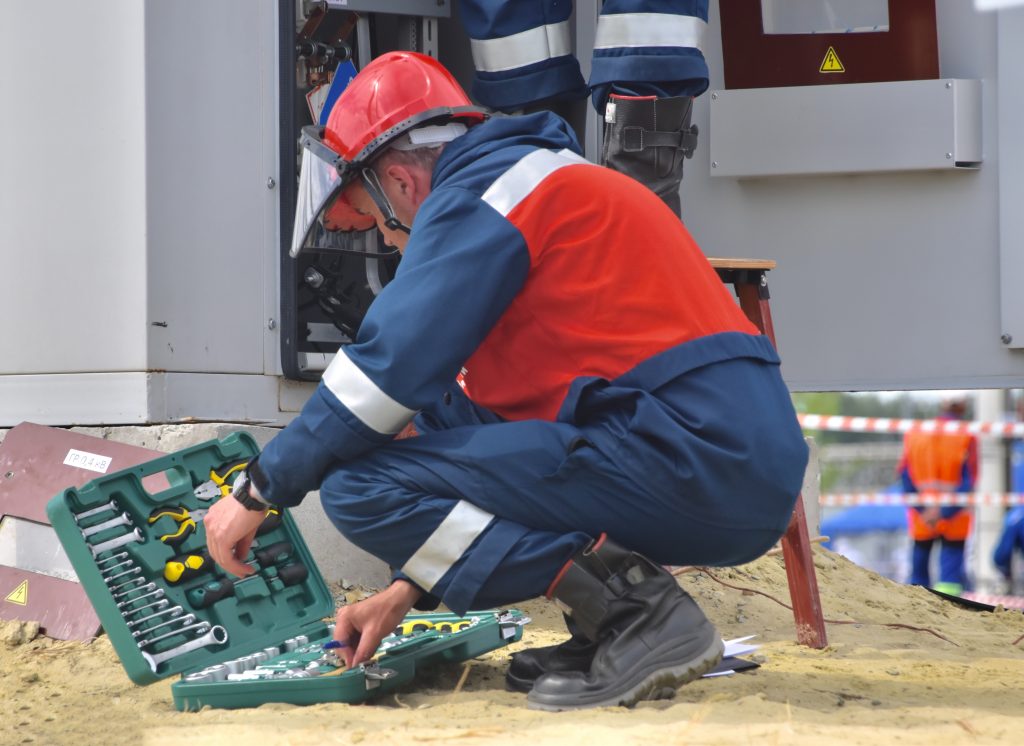 Precisely, a substantial proportion of revenue in this industry is dedicated to installing and repairing electrical systems, i.e., fire alarms, lighting in the buildings, domestic exhaust fans, communication systems, and closed-circuit television (CCTV) cameras. Products and services in this industry can be categorized to:
Telecommunication systems;
Fire and security systems;
Control systems;
Electric power systems installation;
and so on.
Ontario, as the most important and populous province, plays a key role in Canada's utility sectors, and the mentioned data can be devoted to Ontario.
Commercial construction is another factor that helps the electrical market by investing in transit, health care, and so on. Currently, more than 33,000 people work in this industry in Ontario, with a majority of 94% full-time positions.
Do you need a license to be an electrician in Ontario?
All electrician jobs in Ontario require a license to work in this industry. Many companies look for a certified electrician to join their teams. To be a licensed electrician, you need to complete a college program at an accredited college or trade school.
Two main electrician licenses are available in Ontario, including construction and maintenance (C&M), namely 309A, and industrial electrician (442A), which have their pros and cons.
Generally, a C&M electrician can work in residential, commercial, and industrial areas to troubleshoot, maintain, and repair existing systems or even install a new one. In contrast, the industrial electrician is limited to the industrial skilled trades.
In fact, an industrial electrician can work for an original equipment manufacturer (OEM). They usually work on high-voltage equipment and control circuits. Both licenses are not mandatory for working as an electrician in Ontario. The only license which is compulsory is 309A. However, employers often prefer to hire high-skilled electricians with adequate training.
In most electrician programs, there is a one-year certificate program to prepare the trainers for an apprenticeship. The minimum education required to become an electrician is a High School Diploma (OSSD) or equivalent with grade 12 English credit for registration. For college programs, the mentioned diploma with a grade 12 mathematics, physics, or communication credit can be required.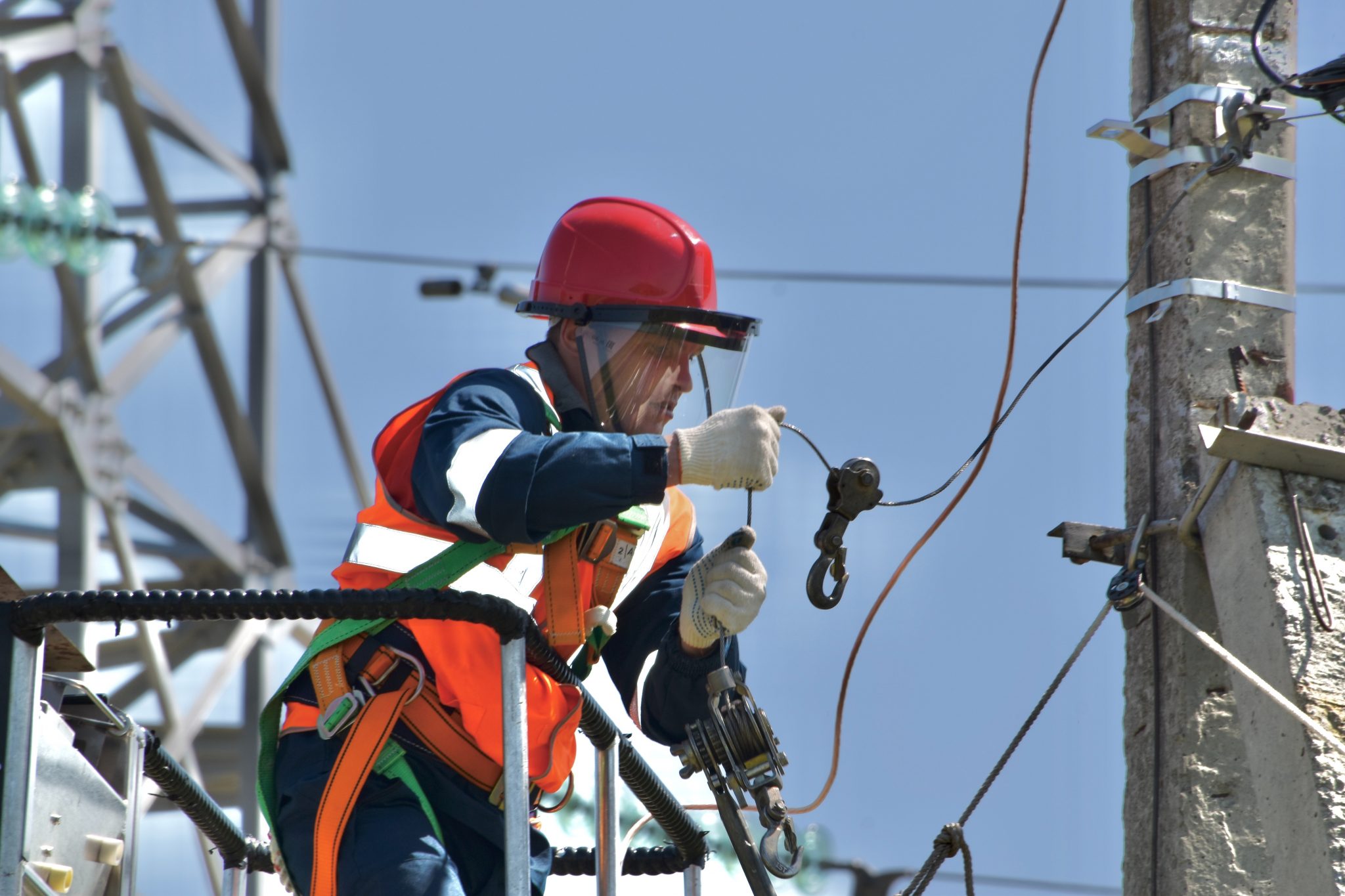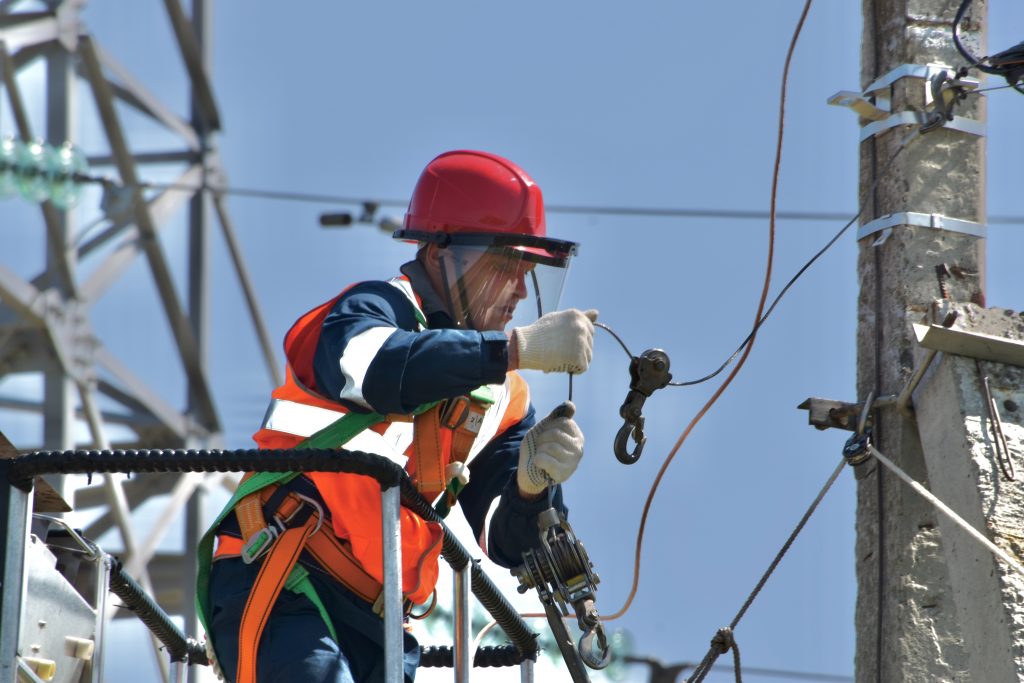 Is it hard to become an electrician in Ontario?
How long does it take to become an electrician in Ontario?
To become an electrician in Ontario is not hard as many free and/or paid apprenticeship programs are available for students. However, it takes a considerable time because the programs cover a wide range of skills to prepare students for the electrician market and qualification exam.
What education is required to be a licensed electrician in Ontario?
A licensed electrician must pass 9,000 hours of training, including 8,160 hours of on the job training or work experience together with 840 hours of in-school training. These two apprenticeships take a five-year training course.
It is worth noting that in some cases, a pre-apprenticeship program with basic knowledge should be completed before starting the apprenticeship program that covers electrical theory, safety, and overview of the different careers.
How to take the Red Seal Exam?
After these training programs students must take the electrician certificate exam to become certified and registered journeyperson in the trade. The students must take the certificate of qualification exam (C of Q), which evaluates their knowledge in all aspects of electrical matters. This three- or four- hours exam is mostly according to the Canadian electric code (CEC) to assess the applicants' familiarity with various sections in the code book.
If you want to become an electrician, here in the electricalexams.com we have courses you can take to feel prepared to pass the certificate of qualification exam (C of Q). Class modules and questions on Industrial, Construction and Maintenance, and Instrumentation trades are available along with a practical exam simulator and some Canadian Electrical Code tips and it's updates.
Career Paths Options and skilled trades for electricians
The electrical apprenticeship gives the student a basic skill in various aspects of being an electrician. After finishing this step, the electrician apprentice now becomes aware of their preferences for their future occupations because it is more than routing installation and electrical wiring. Electricians can work in different electrical fields, but it depends on their individual skills, career goals and strengths.
Moreover, indoor, or outdoor activities can impact the electrician's decision. Electricians may be interested in either telecommunications, renewable energy, computers, or electronics. In the following parts, some of the top career opportunities are discussed: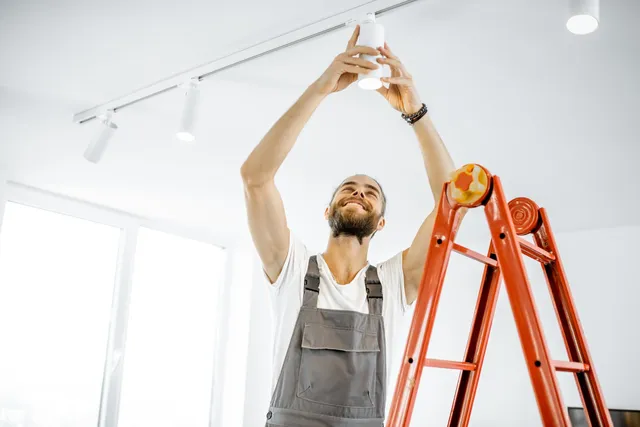 1. Residential electrician:
A company often hires a residential electrician to do some electrical work for residential properties. The companies can be construction or maintenance companies, manufacturing, and wholesale suppliers, or government agencies.
Some electricians work independently and contact customers directly. As customers are usually property owners, communication and sympathy are essential skills that can help electricians build rapport to get the job or satisfy them.
Some duties of residential electricians are installing electrical systems, light fixtures, residential wiring, and power outlets or updating them for new apartments or at the renovation stage. Residential electricians typically work on systems with a voltage of 120 to 240V. In addition, they work with small wiring systems with plastic sheathing, which are out of owners' sight.
2. Commercial electrician:
This type of electrician works in commercial buildings to install electrical components such as generators, transformers, lighting, or receptacles which is a bit more complex than residential properties.
Commercial buildings are schools, hotels, and so on, used for commerce. Commercial electricians may work early in the morning or late at night to reduce conflicts with business hours.
Generally, commercial electricians work with high voltage systems which are higher than 240V in the mentioned building and use tube conduits in their wirings. If you are not willing to communicate directly with private homeowners, a commercial electrician is a better choice because the direct communication is less than residential electricians.
This role needs more knowledge, experience, and skills than the two previously mentioned roles. As an industrial electrician you will work in industrial areas such as electrical firms, production plants, and factories.
Industrial electricians inspect, assemble, install, and troubleshoot electrical and control equipment and wiring for motor drives, lighting systems, communication, and storage systems. Also, industrial electricians are responsible for verifying that mechanical components and wiring comply with codes.
In this career, electricians should require good physical strength because they may need to climb and crawl to reach components for installing or repairing them. Hence, this position may not be good for people who do not possess specific physical capabilities and health for job security. Moreover, lacking physical qualities may hinder applicants from being hired in this career.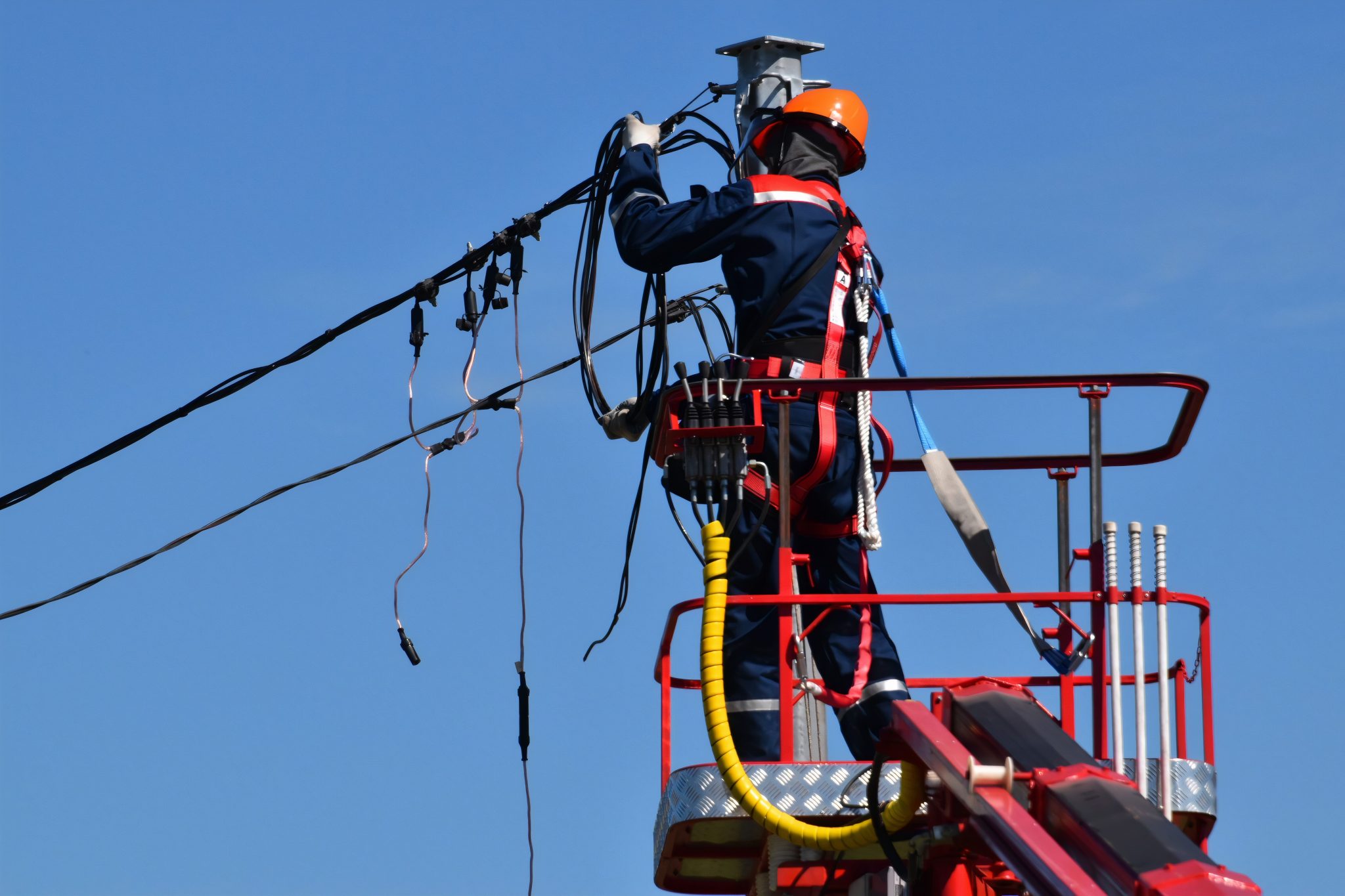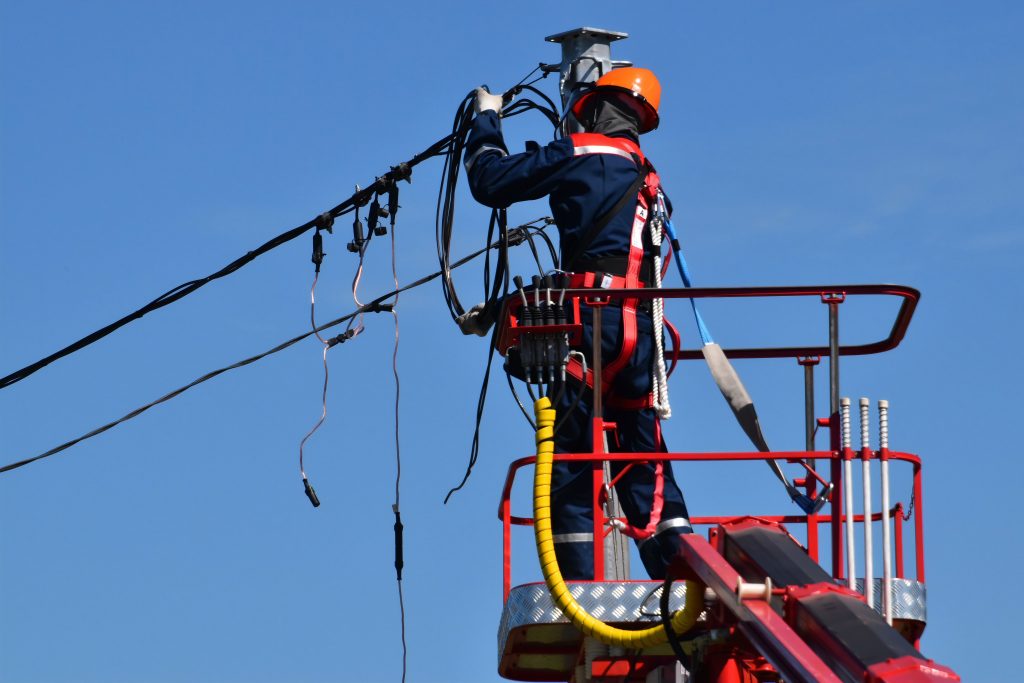 4. Line worker:
This position is suitable for people who can stay calm under pressure and stress, are physically fit and healthy, and are interested in outdoor activities and travel. They are employed by electric power generation and distribution companies, electrical contractors, and public utility commissions.
This type of electrician works on overhead and underground electrical power lines to build, maintain, or repair purposes. The duties of a line worker can be listed as: installing and maintaining cables, power lines, and street lighting system; insulating conductors and wiring; operating hydraulic buckets for working on towers or climbing ladders. Moreover, they should be capable of working at heights or underground.
5. Master electrician:
A master electrician is a highly skilled trade journeyperson who undergoes additional training and education to be an expert in this field. This person must have project manager skills to handle journeymen. They must learn about safety regulation, management, and other skills that help them overcome management problems.
In addition to 9,000 hours of apprenticeship for journeymen, master electricians require to complete 4,000 hours of supervised training (about two years) to solve complex issues and create the electrical blueprint. A master electrician is responsible for responding to service calls, conducting maintenance routines, following electrical blueprints, and so forth. The master electrician's salary is also higher than the general journeyperson.
6. Automotive electricians:
This type of electrician is pretty much like a residential electrician, but the difference is that an automotive electrician works on vehicles instead of homes. Automotive electricians must work with many electrical systems in vehicles, such as ignition systems, heating, and air conditioning, anti-theft systems, fuel injection, etc. The mentioned electrician must be able to interpret diagrams, use welding tools, and communicate with customers.
Mechanic and repair shops mostly hire automotive electricians, and they must be in good physical situations because they must reach different vehicle spots. According to the government of Canada's job bank, completing secondary school with a four-year apprenticeship program with adequate work experience in the trade is required for automotive electricians. Some college courses in electrical mechanics can also be helpful for trade certificates, although this certificate is voluntary in Ontario.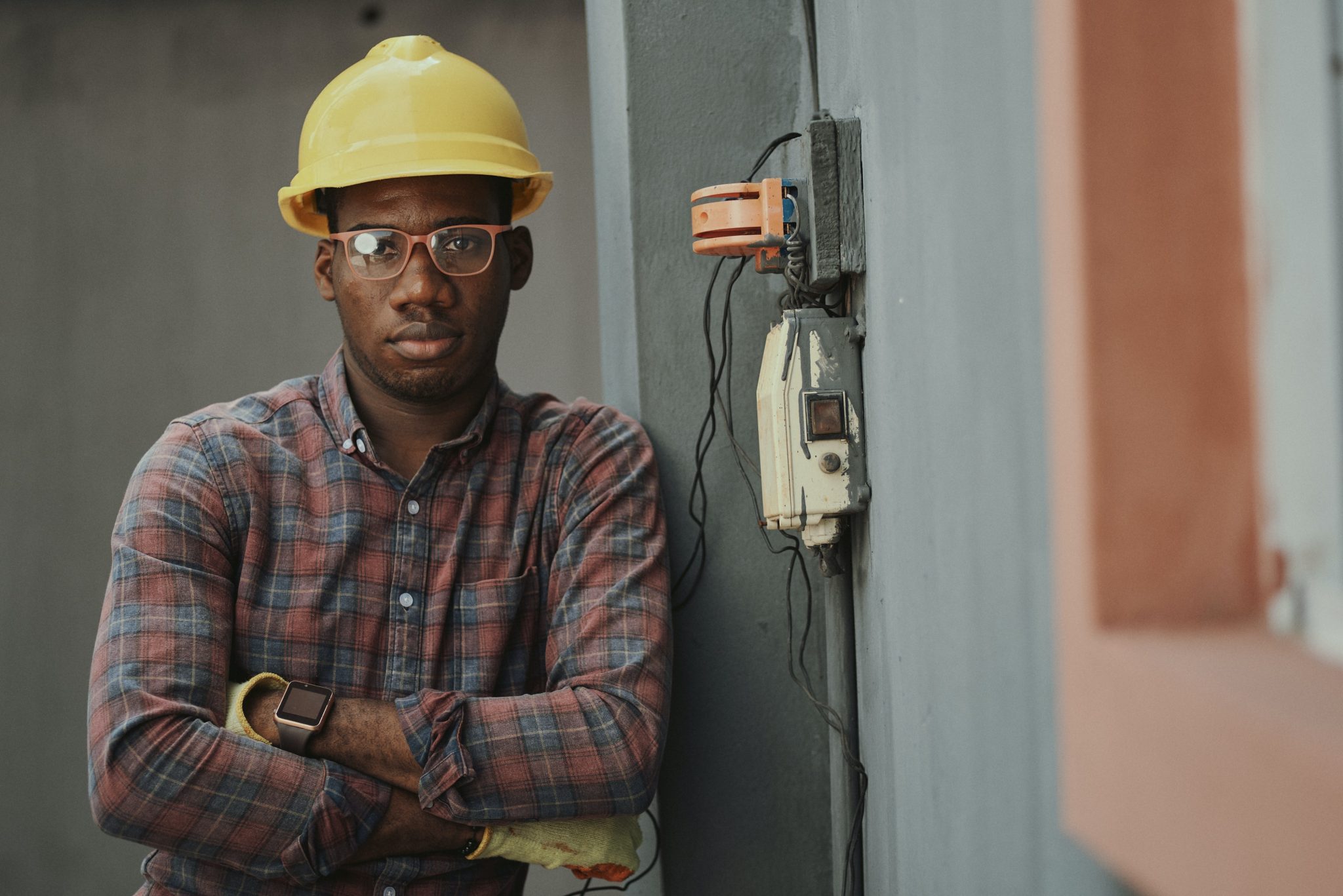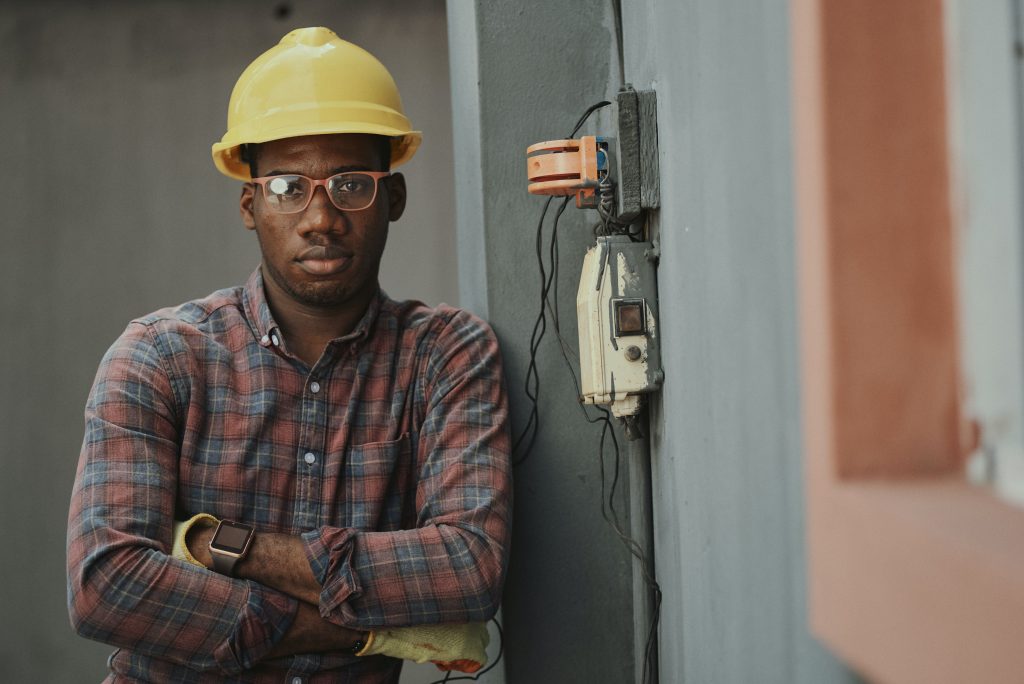 7. Wind turbine technicians:
This technician installs, maintains, and repairs wind turbines. In fact, they try to fix any problem or fault in the wind turbine to avoid any unexpected and unscheduled outage. In Ontario, the average salary for this position is about $29 per hour, although the salary varies from case to case based on knowledge, skills, and experience.
As the wind turbine technicians work on the giant wind turbines, they must be in good physical condition to inspect the exterior of the tower, climb the tower, and work at the height. Troubleshooting and repairing equipment, collecting test data, routine maintenance, and fixing or replacing faulty components are some of the windtech duties. To be a windtech, attending technical schools is recommended, which takes 2 years.
8. Avionics electricians:
The role of avionics electricians is more complex than residential or commercial electricians, and they have a crucial role in ensuring that aircraft work safely. In aircraft, there are many electrical systems and components like ignitions systems, landing gear, lighting, and so on. These systems must be maintained and installed by avionics electricians.
Some duties of this type of electrician are diagnosing electrical problems and fixing them, installing or replacing wiring, testing components, and interpreting technical documents.
According to Glassdoor, avionics electricians earn around 87,000 per year on average in Canada. Avionics electricians typically work in harsh environments, and physical strength and stamina are required. Airlines and transportation companies, the federal government, private aircraft companies, and aircraft manufacturers are some employers of aviation electricians.
9. Construction and maintenance:
Electricians can work in the field of construction and also maintenance, which consists of assembling, connecting, installing, repairing and building systems. Electrical systems can be heating, security, communication, and energy storage systems.
What are job duties for an electrician in Canada?
Before making any decision about being an electrician, knowing job prospects and their duties are necessary. Knowing the mentioned information helps people to choose the correct job. The electrician's duties are as follows:
Reading and interpreting drawings, wiring layouts, and understanding electrical field specifications.
Pulling wires through holes in the walls and conduits.
Installing, replacing, and repairing switches, relays, lighting fixtures, and circuit breakers.
Troubleshooting and detecting faults in control systems and clearing faults by replacing or repairing the faulted component.
Installing brackets and hangers for supporting equipment.
Testing components in terms of operation and safety.
The electrician duties are not limited to the mentioned important examples, and a customer or employer may request other trades.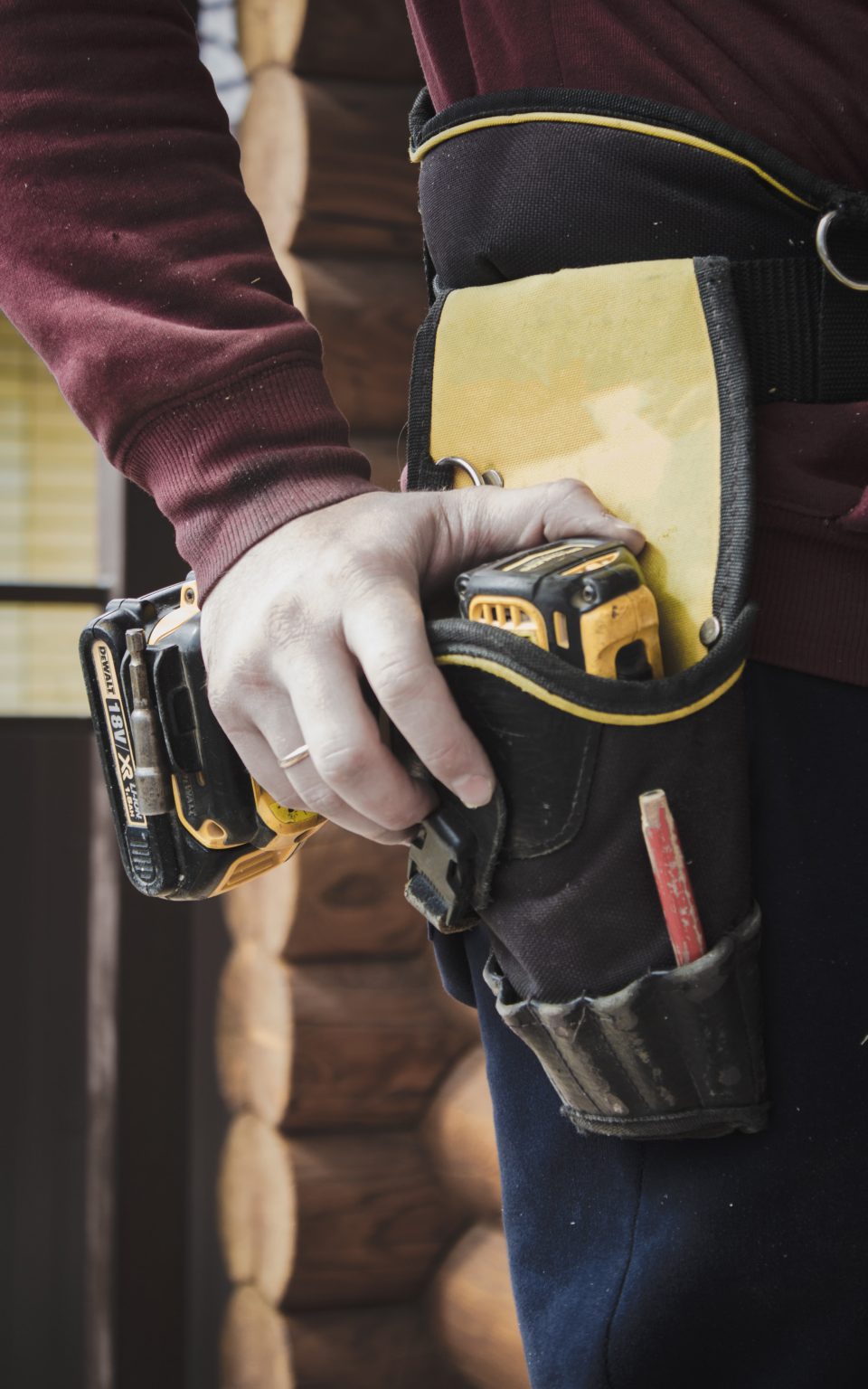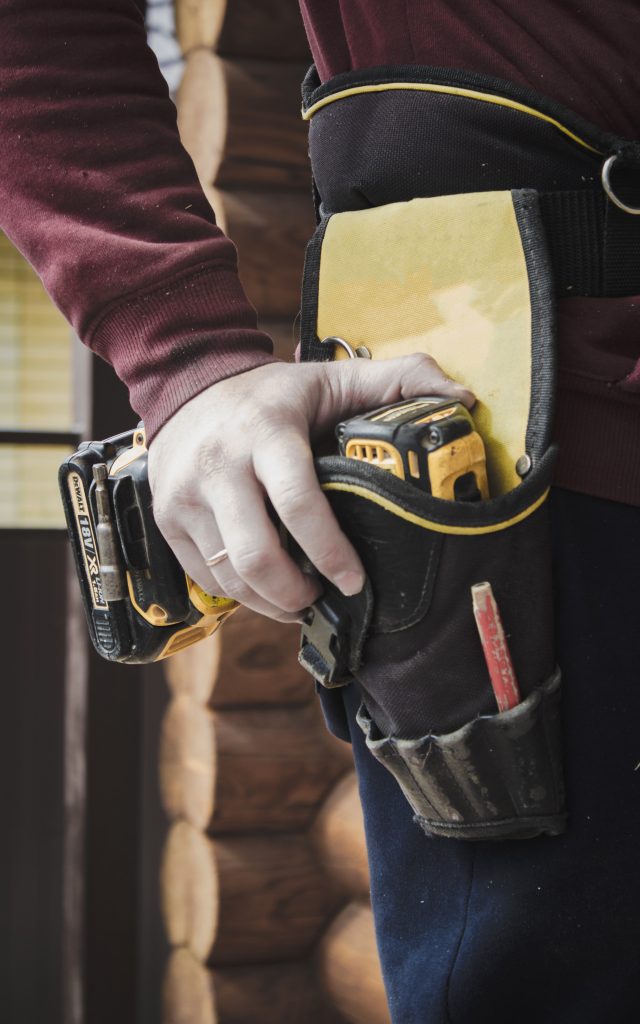 How much do electricians make in Ontario?
Speaking about the salary is quite hard as it can vary based on the practical experience and skills. According to the job bank of the government of Canada, electricians earn between $18 and $45 per hour, in Ontario.
Average wage for electricians in this province is around $29 per hour. These minimum and maximum wages for Canada are $18 and $43.1 per hour, respectively. Among economic regions in Ontario, Hamilton has the highest minimum wage with $21.5 per hour.
Are electricians in demand in Ontario?
According to the job bank of the government of Canada, the employment outlook for electricians is fair in Ontario between 2021 and 2023. These situations are the same in all economic regions of Ontario. Among the electricians in this province, 16% are self-employed, which is higher than average.
Moreover, 63% of electricians work all year, showing the demand for electrical projects in Ontario. Over the next 10 years, the labor market for electricians is expected to be balanced between supply and demand. It means that finding a job as an electrician will not be difficult, but it will be competitive in the future so continuing education is a tip to keep up with the market.