What is a Red Seal exam?

​​The interprovincial standard red seal program was established more than 50 years ago. The objective of this exam is for greater mobility across Canada for skilled tradespeople, as each province in Canada has its own exam for giving trade certificates to the applicants. Nowadays, the red seal program is known as a standard of excellence among those working in the industry.
National occupational analysis (NOA) and interprovincial red seal examinations are the core products for this exam. A red seal exam is an assessment tool that determines whether applicants meet the national standard of excellence in their red seal trade. In fact, the red seal exam is the final exam for trade people, which is acceptable in all provinces across Canada. The question format for this exam is multiple-choice.
The exam duration is around 4 hours for around 150 questions, and if you get 70%, you will pass the exam. In this exam, some questions target your knowledge of facts, procedures, and problem solving, which may need calculation or interpretation of diagrams. The exam outlines all things that a tradesperson needs to know about their trade, including safety information, trade activities, technical terms, names of tools and equipment, and so on.
Is Red Seal the same as journeyman?

No, they are not the same. For being a journeyperson, applicants must participate at a trade school for training programs and then start an apprenticeship by an employer in their province to complete 2 to 5 years of paid apprenticeship training.
After these steps, a provincial or territorial qualification certificate is issued, and each applicant becomes a journeyperson. However, to work across Canada, journeypersons should pass the red seal exam to get the endorsement showing their excellence in their trades. In fact, the red seal exam is a trade certificate exam that assesses your working knowledge.
What are the classifications of electrician by role?
1. Residential Electricians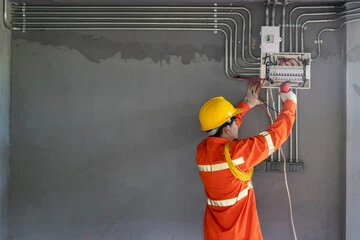 Residential electricians are responsible for installing electrical systems, light fixtures, wiring, and power outlets or updating them for new apartments or at the renovation stage.
They typically work on systems with a voltage of 120 to 240 V. In addition, they work with small wiring systems with plastic sheathing, which are out of owners' sight.
2. Commercial Electricians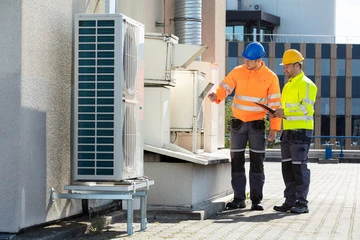 This type of electrician works in commercial buildings to install electrical components such as generators, transformers, lighting, or receptacles which is a bit more complex than residential properties.
Commercial buildings are schools, hotels, and so on, used for commerce. Generally, commercial electricians work with high voltage systems which are higher than 240 V in the mentioned building and use tube conduits in their wirings.
3. Industrial Electricians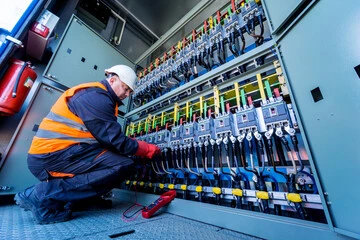 The duties of this type of electrician are installing, maintaining, testing, and troubleshooting industrial electrical equipment like motors, generators, pumps, and lighting systems.
An industrial electrician works for electrical contractors, government, manufacturing facilities, and so on. They require problem-solving, mathematical, and analytical skills to understand schematics, specifications, and other documents.
4. Maintenance Electricians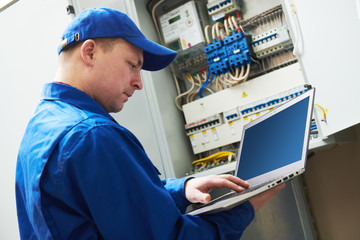 General upkeep of building electrical systems is the main responsibility of the maintenance electrician. They must inspect systems regularly and fix or repair wiring and faulty components.
Writing electrical maintenance reports and responding to fault requests are other duties of this type of electrician.
5. Installation Electricians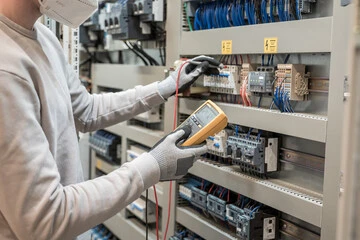 Installing and testing electrical control systems in a wide range of industrial environments are a part of the responsibilities of installation electricians.
Industrial environments can be water treatment, food processing, and recycling factories. Fault-finding services on existing electrical control systems and control panel modifications on client sites are other duties of installation electricians.
6. Construction Electricians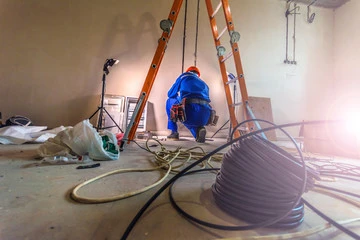 Designing, assembling, installing, and maintaining electrical systems like heating, lighting, alarm, security, and communication in residential, commercial, and industrial constructions are the construction electrician's duties.
Self-employment and working for contractors are possible for this type of electrician, and they need good communication skills for negotiations. Construction electricians may have to read electrical, mechanical, civil, and architectural drawings.
7. Automotive Electrician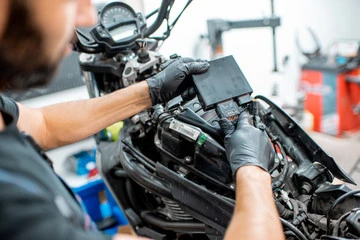 The difference between residential and automotive electricians is that the automotive electricians work on vehicles and their electrical systems, i.e., fuel injection, heating, and ignition systems.
Interpretation of diagrams and reading documents and specifications are a part of this job. Moreover, good physical health is necessary for this job.
8. Marine Electricians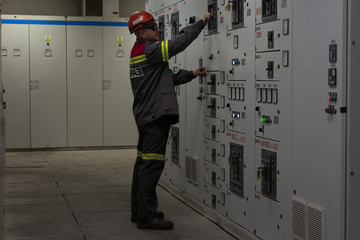 As it is clear from the name, these electricians operate all marine systems onboard the ship, troubleshoot failures, and repair systems. They must know propulsion gas turbines, diesel engines, and firefighting equipment.
Marine Technicians spend much of their career on board ships based in either Halifax, Nova Scotia, or Esquimalt, British Columbia. They experience the unique adventures and challenges that come with work at sea.
How hard is it to get your Electrician Red Seal?
The exam difficulty depends on the applicant's readiness. Thus, there is no precise answer as the difficulty can vary according to the experience, training programs, preparation, and knowledge of trades. By the way, statistically, the pass rate for apprentices is more than 70%, and this value is more than 60% for trade qualifiers. It can be concluded that the apprentices are more successful in the red seal exam, and with practice and study, passing the exam would not be a big deal.
How can I prepare for Red Seal exam?
Since red seal exam is based on work experience, reading training resources such as textbooks and manuals cannot help you considerably, but can help you to be updated and learn efficiently about tasks and sub-tasks. For finding useful resources and techniques, you can ask your instructors and fellow workers in the trade. An important thing in this exam is reviewing available sample questions on the red seal website to understand the format of exam questions and managing time.

The Internet is a great resource for this exam as you can find reliable manufacturers' videos, training providers' materials videos, exam preparation videos, and so forth. The best way to be prepared for this exam is improving your practical skills and experience in the required areas as well as possible because the exam is about showing your knowledge of work in the trade.
To pass the exam, knowing the exam format is important. For this purpose, you should know each question is linked to a sub-task which is available on the red-seal website. Then you should know the number of questions in each section of the exam. Finding your weaknesses in tasks and sub-tasks can help you to focus on them by gaining experience.
Reviewing samples can also be valuable that can improve your exam understanding. As the red seal exam is according to occupational standards, a list of the tools and equipment used in the trade must be known. Moreover, glossaries and acronyms should be studied for the red seal exam.
There are between 100 and 150 multiple-choice questions in this exam, and everybody must get more than 70% to pass the exam.
How many times can you take the Red Seal exam?
If you cannot pass the red seal exam on the first time, you can re-take the exam after specific days which are determined by each province and territory across Canada. Applicants with more than two failures must complete an approved course of study before the next attempts.