No matter what trade you perform, the red seal endorsement allows you to practice that trade across the Canadian province. Developed by the National Conference on Apprenticeship in Trades and Industries in 1952, the red seal program is recognised throughout Canada and internationally as one of the leaders in trade certifications.
The Canadian Council of Directors of Apprenticeship (CCDA) manages the Red Seal Program from the apprenticeship program to the Red Seal exam providing tradesmen and women with the knowledge and experience required to practice their trade across any province or territory in Canada.
If the Red Seal trade program sounds like the certification you need to gain knowledge and experience with a trade certification to show for it, we want to help you. At electricalexams.com, we bring you the best information about your designated trade. With our help in achieving this prestigious certificate of qualification, you can work throughout multiple Canadian territories while gaining credibility and loyal customers.
How To Get A Red Seal Certificate in Canada?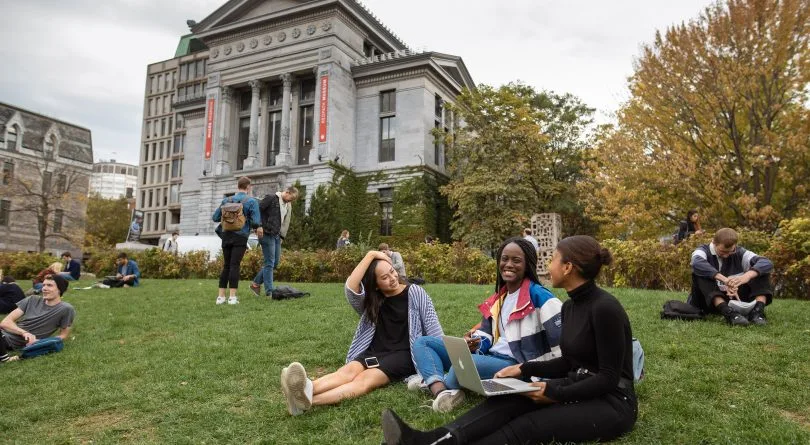 Red Seal is a program by the CCDA to set certain standards across all trades. Working with government agencies to create a provincial or territorial certificate for the tradespeople of Canada allows the Red Seal program to establish high-quality specialists in all Red Seal trades.
Being Red Seal certified gives employers and customers confidence that the work will be done proficiently. Since a Red Seal endorsement means multiple years of hands-on training and a passing score on the Red Seal examination, employers are anxious to hire them for their expertise. The Red Seal certification also comes with high respect and regard worldwide.
Before signing up to take any Red Seal exams for skilled trades, you must first have the required hours as a registered apprentice. Most Red Seal trades require three years of hands-on apprentice work or 5,000 hours before you can take the Red Seal examination. Proof of a qualification certificate is needed before taking the Red Seal exam. Specifications differ from province or territory throughout Canada, so be sure to contact a provincial or territorial apprenticeship office to get registered or find out more about the requirements for your particular area.
Can you Apply for the Red Seal program as a Foreigner?
Foreign nationals may apply to the Red Seal program, but they must provide proof of an apprenticeship program or certificate of qualification in their designated trade. Immigrants can show this documentation along with their passport and proof of education to apply for a Red Seal-endorsed certification.
In addition to documentation, non-Canadians interested in receiving a Red Seal endorsement must apply for a Canadian visitor's visa. The visa process needs to be done with enough time to ensure the tradesperson can travel to Canada before the Red Seal exam. The Red Seal exam is unavailable online and must be done in Canada.
Any person looking to qualify for Red Seal trades can apply to take the Red Seal examination. If you don't pass the exam the first time, you must wait fifteen days before re-taking the test. If you fail a second time, you must take additional courses to better understand your trade before reapplying. Remember that you must pay $100 every time you take the exam.
Obtaining Your Red Seal Endorsement
The Red Seal exam has 100-150 questions, depending on the Red Seal trade you are sitting. There are multiple avenues for studying for the test, including practice tests, study guides, and practice exam modulations. The Red Seal exam is for people with hands-on experience in the industry for many years. Therefore, studying via books without any work experience is insufficient. The exam contains theory and practical questions to test prospective Red Seal candidates' knowledge thoroughly.
Steps to Qualify
Decide on the province or territory within Canada where you wish to receive your Red Seal endorsement.
Contact the provincial or territorial office within that jurisdiction to understand what you need to provide before sitting for the exam.
Send all forms and required documentation with $100 to the office to register for the Red Seal exam.
Some areas require a letter of recommendation for your years of service in your red seal trade.
Apply for a Canadian visitor's visa before the Red Seal examination date.
Study and prepare for the Red Seal exams you are taking.
Take the exam and await your results.
Qualification of Red Seal Exam by Province

Different provinces require different forms and documentation before receiving a Red Seal certification. The exam qualifications may differ based on various Red Seal trades. Make sure you call the correct provincial or territorial office to ensure you follow the proper guidelines. To help you in the Red Seal trade of electricians, we jotted down a few vital points for the main provinces.
Certifying in Alberta
Alberta, located in the mid to western portion of Canada, has a Red Seal program managed by the Alberta Apprenticeship and Industry Training office in Edmonton. Electricians wishing to obtain a Red Seal certification must have four years of experience with an accredited apprenticeship program accepted within Alberta or equivalent in another province of Canada or country. Credentials accepted by Alberta are:
Alberta Trade or Occupational certificate of a Red Seal trade
Alberta Completion of Apprenticeship certificate of a Red Seal trade
Certificate of qualification from another country or Canadian territory in a Red Seal trade
Certificate of qualification from another country or Canadian region for a Red Seal occupation
More certificates are accepted by Alberta issued from other Canadian provinces, other countries and the Department of National Defense – Canada (DND). The Alberta Apprenticeship and Industry Training website offers an easy way to select your region and trade to determine the certifications accepted by Alberta.
Electricians in Alberta make anywhere from $22/hour to $43/hour. The difference in price ranges is based on your level as an electrician and your qualifications.
The next few years have a fair outlook for electricians in the Alberta area, with 89% of workers in the construction industry. Around 15,700 people work as electricians in Alberta, and 95% are full-time employees.
Documents Required for Red Seal Program Certification in Alberta
To qualify to take the Red Seal exams in Alberta, you must have the following documentation:
Alberta Student Number (ASN) number showing high school completion or equivalent
Certificate of qualification recognised by Alberta Apprenticeship and Industry Training
Photo ID
Completed application
Fee
Language required for the exam and any additional accommodation requirements for special needs
Exam Preparation
Alberta refers potential Red Seal program candidates to the Red Seal website to find practice questions, the exam breakdown based on trade, and exam preparation guides. All of this help prepare tradespeople for the exam along with their knowledge from years of on-hand experience.
Certifying in Ontario
Ontario is located in the mid-eastern region of Canada. According to the Canadian government website, electricians' growth is expected to moderate over the next few years. Most of the development will be in construction due to new infrastructure in commercial and healthcare. Home renovation will be on the rise, increasing the need for certified electricians in the area. Over 33,000 people work as electricians in Ontario, with 85% in construction and 94% as full-time employees.
Skilled Trades Ontario is the office to contact if you wish to certify within the Ontario province. They require a certificate of qualification from an Ontario apprenticeship program or approval through a Trade Equivalency Assessment to take certifying exams within a select trade. Once you have that documentation, you can schedule your Red Seal exam.
Documentation Required for Red Seal Program Certification in Ontario
Before you take the Red Seal endorsement exam, there are a few items you need to have ready in the Ontario region.
Government-issued Photo ID
Completed application
Fee
Certificate of Qualification with an Ontario-approved apprenticeship in a Red Seal trade
ASN number or documentation showing high school completion
Language preferred for the exam and any additional needs
Exam Preparation
There are multiple study guides and exam preparation documents found online to prepare for the exam. These exam preparation documents and hands-on experience will help you receive a passing score of 70%.
Certifying in British Columbia
For tradespeople wishing to gain a Red Seal endorsement in British Columbia, the Industrial Training Authority (ITA) is the proper contact. The westernmost region of Canada, British Columbia, has over 15,000 electricians throughout the province. 86% are in construction, and 93% are full-time employees. Over the next few years, the job market for electricians in the region is moderate due to employment growth and unemployed workers with experience.
Until recently, British Columbia was the only province in Canada with no designated trade certification. Now, a new, obligatory trade system called the Skilled Trade Certification is being promoted throughout the territory. Hopefully, this new system will give more people opportunities while building a better economy. It ensures the ten trades, including electricians, receive the same support and high-level testing as registered apprentices and certified tradespeople to achieve certification in their profession.
Red Seal Trades Documentation Required in British Columbia
Upon deciding to take the Red Seal examination in British Columbia, you must first apply through the ITA and be approved. Once your work experience is validated and approved, which can take anywhere from 6-8 weeks, you will receive an email you are authorised to take the Red Seal exam. Documents required for the exam are:
Government-issued Photo ID
Fee
Certificate of qualification from your Red Seal trade or similar
Proof of high school completion
Language required
Any extra assistance needed for the exam
Exam Preparation
Prepping for the exam in British Columbia is similar to other provinces. Study guides are found online through websites like ours, electricalexams.com. A passing score of 70% is required to receive a Red Seal certification.
Certifying in Quebec
Quebec is the easternmost region of Canada and has over 16,000 electricians throughout the province. The next few years will have a fair job market for electricians within Quebec due to employment growth and unemployed tradespeople with experience in their field. 84% of electricians are in the construction business, and 93% are full-time employees.
The contact for the Red Seal exam in Quebec is Centre administratif de la qualification professionnelle. To obtain a Red Seal certification, you must provide proof of a certificate of qualification issued by Emploi-Quebec or the Commission de la construction du Québec (CCQ). Once verified, the application must be filled out and mailed to the designated recipient with the fee. After you are approved, you can schedule the exam.
Documents Required for Red Seal Program in Quebec
Documents needed to take the Red Seal exam include the following:
Government-issued identification with photo ID
Fee
Proof of high school diploma
Certificate of qualification through Quebec
Language required for test
Any additional requirements for learning needs
Exam Preparation
Exam prep includes studying practice questions via the Red Seal website and exam layouts for your particular trade. Both theory and practical questions are found on the Red Seal exam, making hands-on experience essential to passing the test.
Is Red Seal Certification Outside Canada Possible?
It is possible to receive a Red Seal certification outside of Canada. However, the Red Seal exam must be taken in a Canadian province and cannot be taken in another country.
To apply, simply select the territory or province to certify through and apply. They will require documentation of high school completion and a certificate of qualification through a designated apprenticeship. You must also apply for a Canadian visitor's visa and travel to Canada for the test.
Best Way to Study for the Electrician Exam

At electricalexams.com, we pride ourselves on our customer's passing rate of 92%. To best prepare for the Red Seal electrical exam, we prepared quizzes and exam simulators for you to get used to the test after your apprenticeship. They include questions for the most common electricians throughout Canada: construction, maintenance, industrial, and master. Jobs for these types of electricians are prominent throughout the provinces of Canada, and a Red Seal certification will propel you to land one of those jobs.
The hands-on experience you have will be essential to the theory questions found on the exam. However, if you want materials to refresh your theory knowledge, we also have course study modules. These modules help you practice those theory questions and give you a better understanding of what you will find on exam day.
At electricalexams.com, we want to ensure you make a passing score of 70% on your Red Seal exam, but we like to take things a step further. We offer an incentive for receiving a perfect score. If you receive a 100% on your electrician's exam, send us your score with a print screen of the results and receive $50. Are you ready to make that happen?